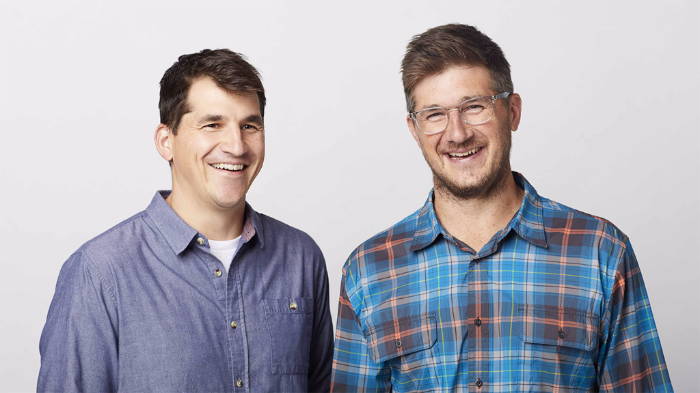 Started in 2010 by brothers, Marshall and Elliott Rader, the GFB has been a leader in the gluten-free industry by creating food that not only nourishes your body but tastes amazing, too. Have you ever thought life would be better if snacking could be nutritious and delicious—if gluten-free didn't have to mean taste-free? So have we, which is why here at the GFB, we value Marshall and Elliott's courage to walk away from the corporate world in order to invest in a product idea that eventually became a way of life.
While the brothers' initial goal focused on creating a good-tasting, good-for-you, gluten-free protein bar, our product line has since expanded and so has the scope of our mission. Every day the GFB aims to make the world a better place by committing to producing healthy foods in honest ways. We source organic whenever possible and use only wholesome ingredients, and while we believe in simplicity when it comes to our food, we value the complexities associated with being a company of integrity. We actively search for ways to innovate healthy living, operate more sustainably, diversify our workforce, and enrich our community. The focus of the GFB now encompasses the quality of both our products and the lifestyles of our team members, the community, the retailers we work with, our suppliers, and our customers—gluten intolerant or not.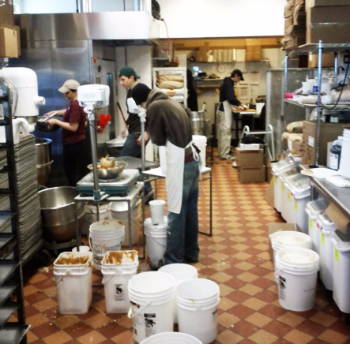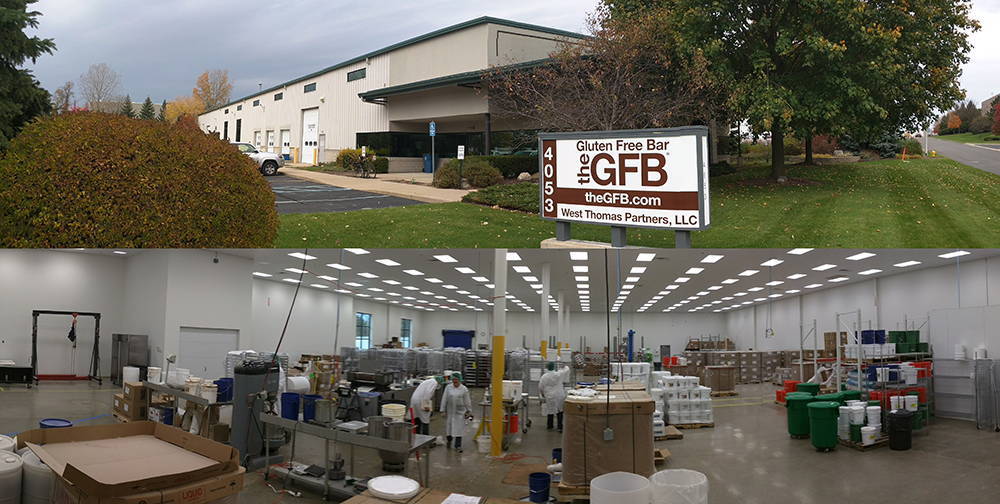 We provide this quality by creating healthy food that people choose to eat not out of obligation to their health but because of its exceptional taste and the way it makes them feel. We believe eating well plays a strong role in helping you feel well: eat healthier, feel happier. If you're choosing our foods because they allow you to indulge your taste buds while showing kindness to your body, then we're succeeding in our mission.

We also measure our success based on our ability to reach people beyond simply those who eat our snacks. As a Certified B Corporation, we're verified by a third party who ensures we're meeting rigorous standards for social and environmental performance, accountability, and transparency. While we partner with retailers across the country and have upgraded over the years to a now 29,000 sq. ft. certified gluten-free facility, we remain located in Michigan and make all of our products right here in Grand Rapids. We keep the company close to home in order to run the food production facility ourselves and ensure that the costs and quality of our products are always accessible.
As a Certified B Corp, we're also committed to being involved in our local community. Our team member volunteer program now sponsors 24 hours of paid volunteer service per team member each year, and as we provide local jobs in the community, we seek to encourage diversity and inclusivity. As part of our workforce, we currently employ more than ten returning citizens, men and women who were formerly incarcerated. We value our employees and believe in helping them lead fulfilling lives in and out of the workplace; therefore, we increased our average hourly rate for production staff by 21% from 2016 to 2017, and we're planning to offer comprehensive health benefits in early 2018. This year we also anticipate becoming a certified zero-waste facility. With our current initiatives and these future goals in mind, we're continuously striving to evolve and connect with you—our supplier, our retailer, our customer, our team member, our community.