Ridiculously tasty. Protein packed. And Now Paleo-Friendly!
The Bites You Know and Love...Now Grain Free!
We didn't change the signature texture, or the fact that these are packed with plant-based protein, nor did we accept anything less than ridiculously tasty. What you are getting here is everything you know and love about our Bites, but now they are grain-free and paleo-friendly.
We're also launching two new flavors: Banana Nut is just like grandma's banana bread and Blueberry Almond tastes like a blueberry donut. Seriously. Dark Chocolate Hazelnut is actually a long-time cult favorite, we've just converted into a grain-free version.
You are going to love these flavors and of course all of these products are backed up with our no-questions-asked money back guarantee.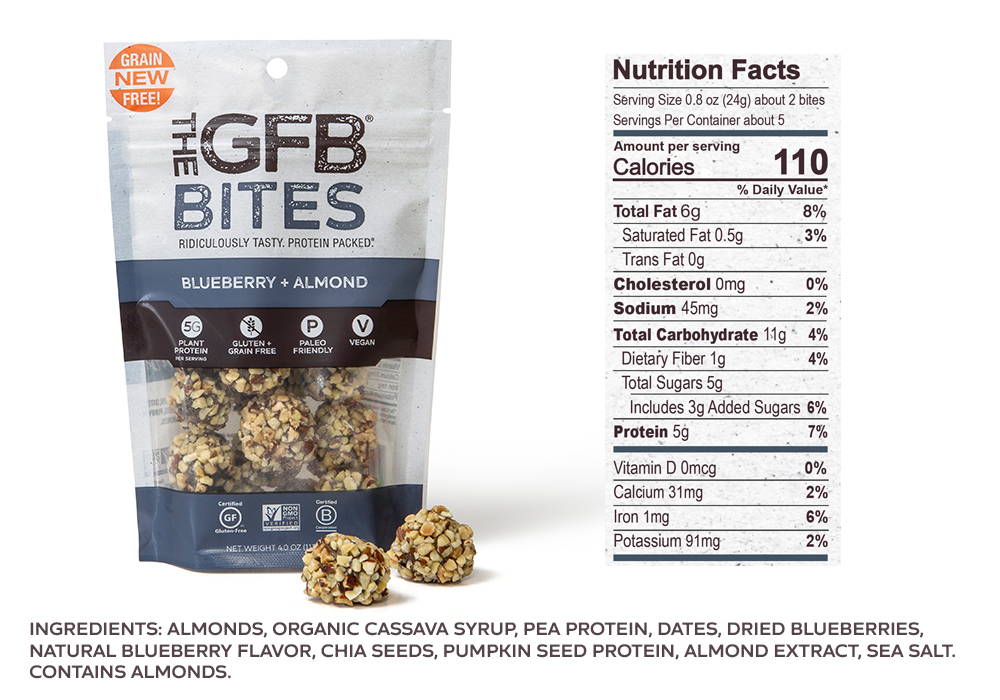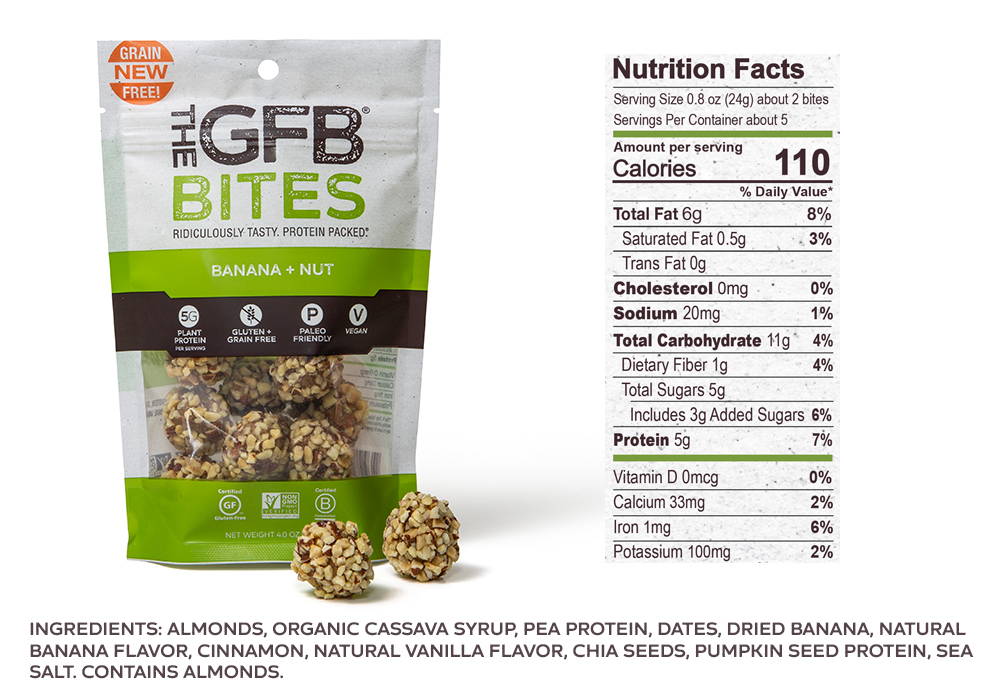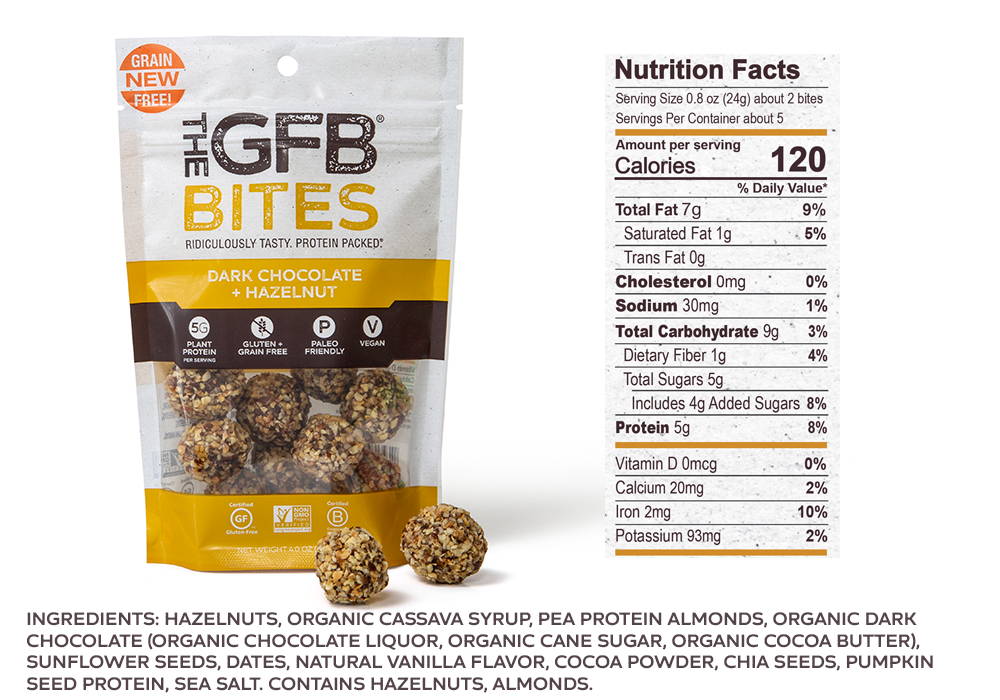 ---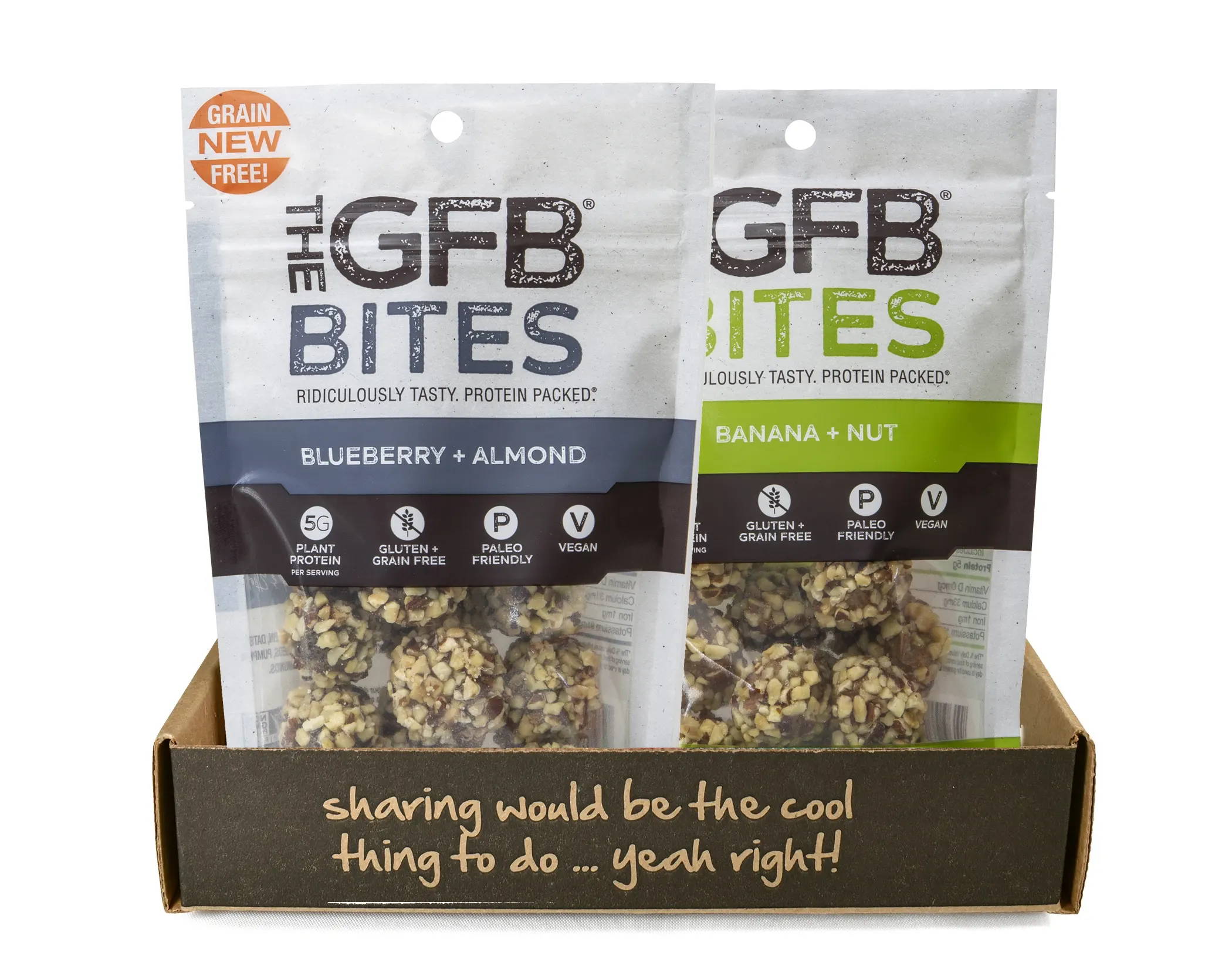 2 GRAIN FREE Bites Bag Sample Pack
Looking to ease into things? We have a 2 GRAIN FREE Bites Bag Sample Pack! It's only $14, it ships free and you'll get a coupon code for $5 off a future order. So it's really like $9. That's a sweet deal.
You can buy individual bags, or whole cases of a particular flavor (automatically discounted by 10%). We'll get out of your way now.
---